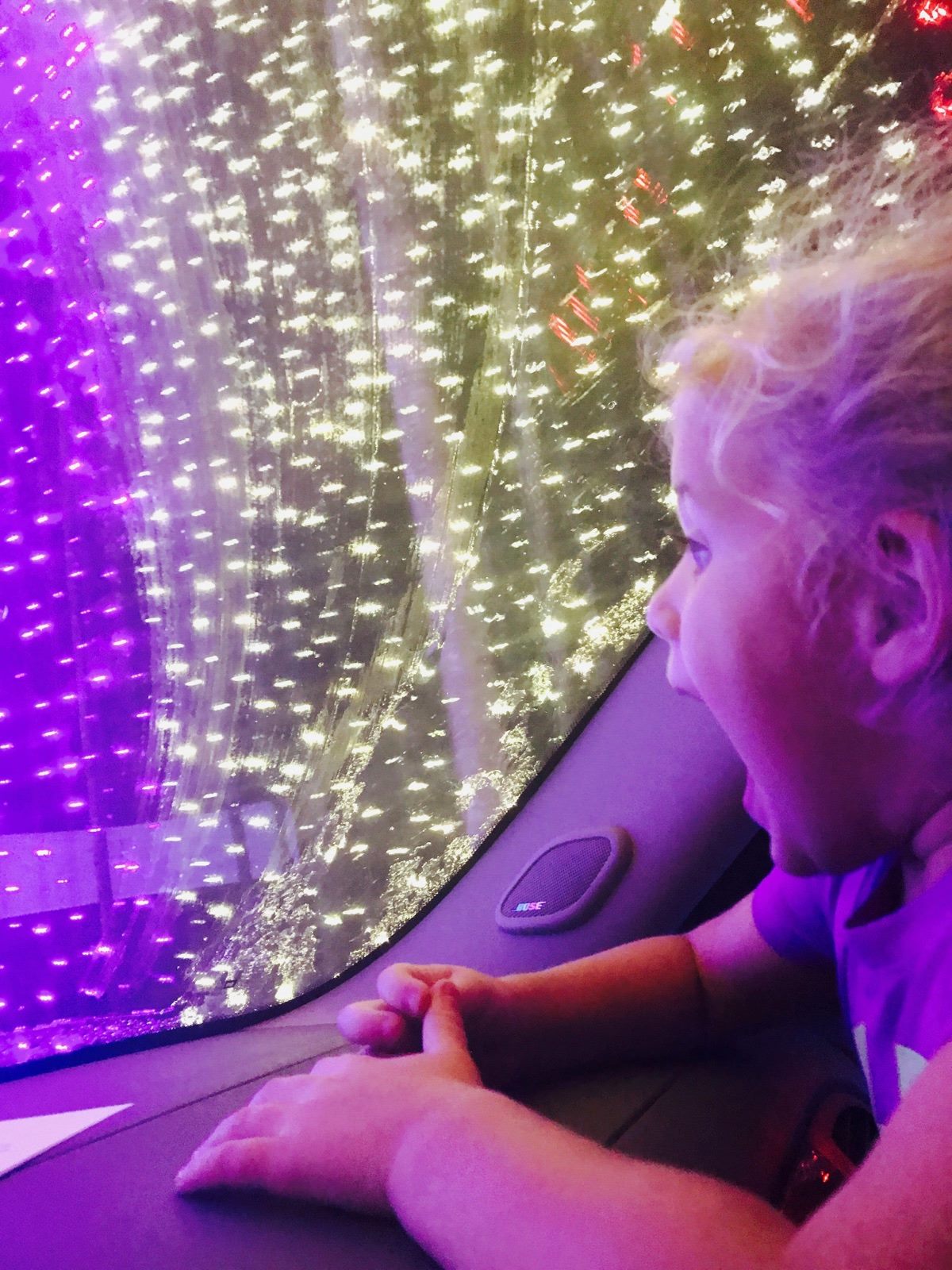 We are located at 170 Hwy 151 N in Calhoun, La.
From Exit 103 on Interstate 20, head west on Hwy 80 for approximately 2 miles. Turn right at the blinking light (Hwy 151). Our entrance will be straight ahead in the curve.
We are the Hanson family: Ben, Amy, Parker, Kaleb and daughter-in-law Adrienne, Emily, Tommy and daughter-in-law Abby with grandson Silas. Ben, an East Texas native, loved the family tradition of taking his young children to drive through local Christmas light parks every year. When he moved to Monroe in 2001, he began to miss that yearly family experience. Ben has worked as a Material Inspector for various pipeline companies since 2007. While our family is thankful for the wonderful times we had traveling the country, we grew weary of time apart and began to long to "put down roots" again. Out of this desire to return home to the Monroe area grew the dream of bringing the Christmas tradition Ben loved to Northeast Louisiana.
In 2016, the Lord blessed us with the opportunity to purchase 52 acres for our future home. This beautiful wooded property with its rolling hills also provided the perfect setting for what would become Candy Cane Lane! After much prayer and planning, in March of 2017, Ben quit his job as a pipeliner and moved back home to begin work on our new endeavor. After many months of long hours and nearly round-the-clock work, Candy Cane Lane opened its "doors" for the first time on Thanksgiving Day 2017. We had prayed so fervently that the Lord would bless our new adventure, and we were blown away by the response from our first-time guests!
Our hope is to continue to be a part of your family's Christmas tradition for years to come, and we are incredibly honored to have the privilege of providing this experience to each of you. Every smile from every visitor reminds us that we have the BEST JOB EVER!!! Thank you for allowing us to be a part of your family's Christmas, and we hope to see you all again soon!

Much Love and Merry Christmas,
  The Hanson Family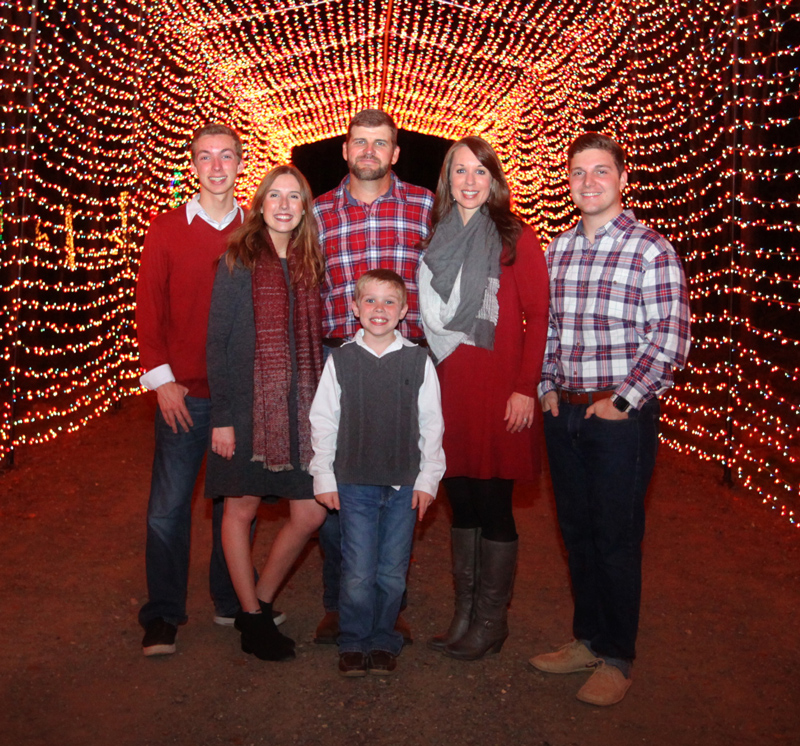 Absolutely not!! If there's a line remaining at closing time, we will remain open until the whole line has gone through the park.
No. At this time there is no place to get out of your vehicle. Guests are instructed to remain in their vehicles at all times.
A commercial vehicle would be a church van/bus, limousine, small RV (under 30 ft), etc.
Yes! You can purchase a ticket by clicking the "Book Now" button using a credit or debit card, or we accept CASH ONLY at the gate  There is an ATM at the Origin Bank at the blinking light on Hwy 80 very near our entrance.
No, we typically do not close for rain. In severe weather cases, however, we must make a judgement call based on the conditions at the time. If we make the decision to close for the safety of our visitors and employees, we will make that announcement on our Facebook page. We will ALWAYS close in the event of wintry precipitation WITH ACCUMULATION.